Department of
Electronics and Communication Engineering
The department of Electronics & Communication is accredited by the National Board of Accreditation (NBA). The field of electronics & communication engineering is one that offers a whole new world of exciting challenges and opportunities. To automate or to interact with any device or a system, electronics plays the key role. Whether it is planetary mission or remote sensing, smart-city or self-driving cars, robots or smart mobiles or internet of things, electronics & communication is at the core.
The electronics & communication engineering department at New Horizon College of Engineering has a vision to create high quality engineering professionals who can transform society and earn global reputation. The department consists of highly qualified faculty members with rich experience both in academics, research, and industry. Apart from regular faculty, technology experts from reputed organization like IBM, HP, Texas Instruments, Sankalp Semiconductors, Audience Communication, Intel, ISRO, IISc. and other institutes visit the ECE department to interact with students and run industry-relevant technology courses.
Vision
To create high quality engineering professionals who can serve the society and earn global recognition.
Mission
To build strong foundation in Electronics and Communication Engineering aspects by exposing students to state of the art technology and research

To strengthen the curriculum through interaction with industry experts and to equip the students with the required competency.

To mould students to share technical knowledge and to practice professional and moral values.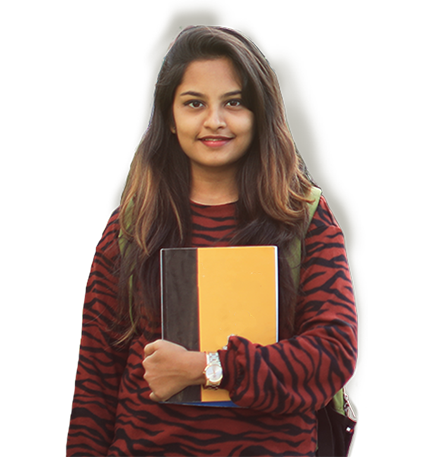 I was successfully placed at Sankalp Semiconductor Pvt Ltd., during the 2017-2018 placement drive conducted by the Placement department of NHCE. I feel very proud that I have earned a job offer in my field of choice. I would like to thank everyone who has stood as a support to me and I'm looking forward to starting my new journey.
I thank NHCE for the immense help and support which has helped me start my career with a reputed company. The placement cell imparted quality technical and aptitude training. This helped boost my confidence. I also thank the faculty and the department for the encouragement and support.
I am very thankful for the placement department of New Horizon College Of Engineering for their guidance and assistance in helping me get placed. The placement department of NHCE has provided us with excellent training and placement opportunities in some of the most reputed companies.
It was a very happy and an Amazing journey towards getting placed. If you truly deserve the college and the placement department makes full effort you get the job. I am thankful for the placement department of our college for their full support in getting me placed.
Placement cell in our college supported me in all the ways, prepared us for the bestest ways before placement sessions, and because of that it was easy for most of us to strike through and crack all the rounds in company's recruitment.
I am Meghana. The placement department of NHCE provided me with the best of training that has strengthened my skills and improved the confidence in me. I would like to thank the placement department who continuously supported me in getting placed.
I am thankful to be part of new horizon college of engineering, had a wonderful experience throughout my engineering life in the college, as days pass by final year kicks in, THE PLACEMENT DEPARTMENT CELL which creates a platform where students can explore a ample of OPPORTUNITIES in getting placed.
The department cell puts in lot of effort in training the students in apptitude classes, softskills , mock tests, group discussions etc..
This makes us future ready to face the campus interviews We got to attend various companies ,we even had INTERNATIONAL PLACEMENT PROGRAMS , had JAPANESE interview session as well.. I AM thankful to the ENTIRE PLACEMENT DEPARTMENT who guided and supported us THROUGHOUT untill we being placed !
I thank New Horizon for providing excellent environment for learning and molding my career. With the blend of supportive faculty excellent infrastructure and sound learning, NHCE has provided finest minds around with quality education. NHCE sees the dream of students to get placed as its principal aim and shows deepest commitments to accomplish it. The pre-placement training greatly improved my communication skills and confidence which was very helpful during my placements.